10 Unique Valentine's Date Ideas in Baltimore
If you've been looking for something to really wow! your significant other with for Valentine's Day this year, let us lend you a hand! We've compiled a list of Baltimore's most *unique* Valentine's Day attractions and events, perfect for creating a special day that you'll remember for years to come.
Here's a look at 10 of the most unique 2018 Valentine's Day date ideas in Baltimore:
---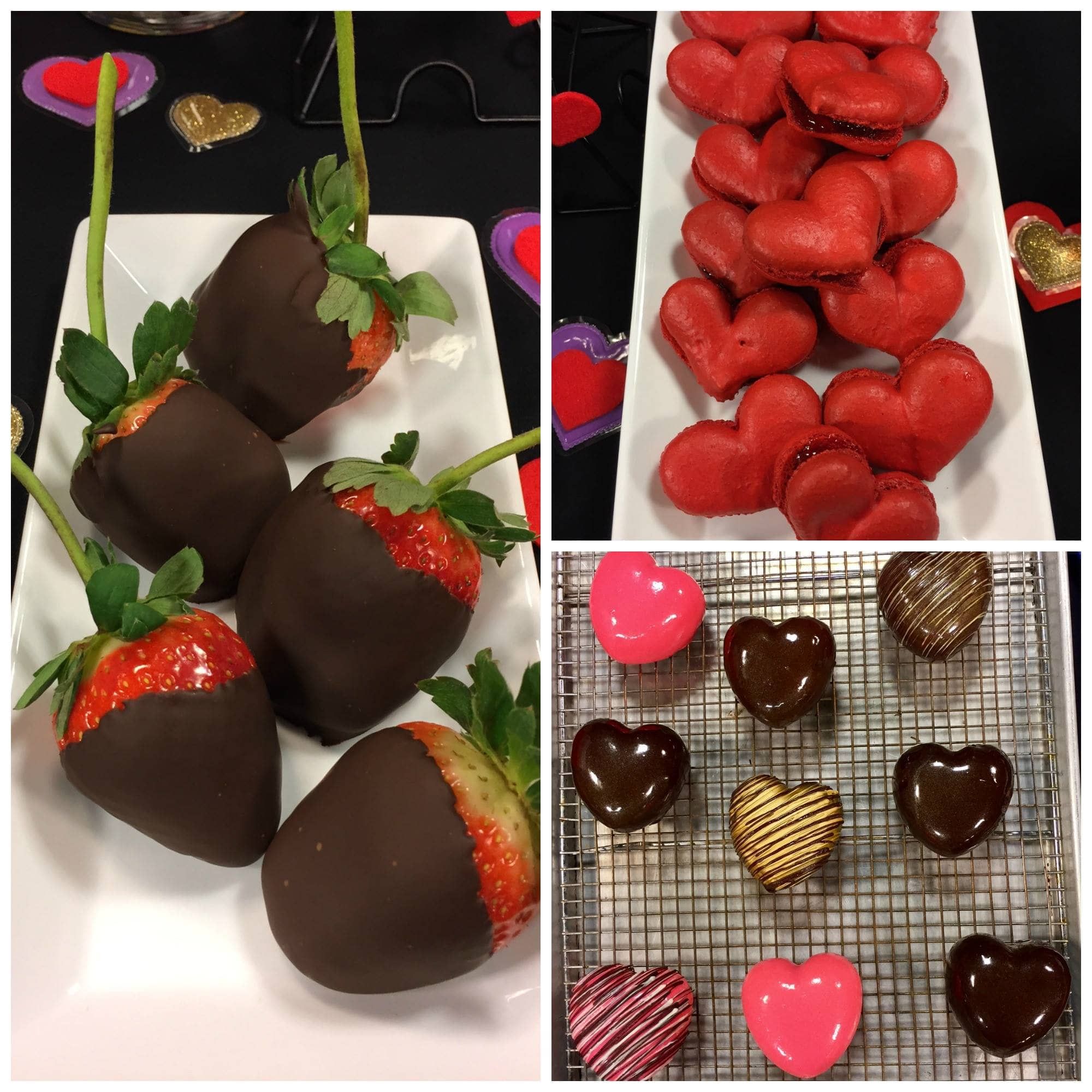 Photo courtesy of the Lord Baltimore Hotel Facebook page
Located at 20 W. Baltimore St. Baltimore, MD 21201
Stretch your Valentine's Day into an entire weekend with the "Everyday" Romance package at the Lord Baltimore Hotel. This package includes complimentary valet and champagne, plus a $50 restaurant gift card that can be used at either the French Kitchen or the Lord Baltimore Tavern. Now offered year-round, this popular package is the perfect getaway that's close to home.
---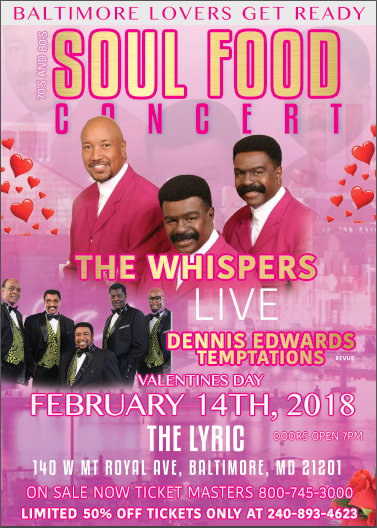 Located at the Lyric (140 W. Mt. Royal Ave. Baltimore, MD 21201)
When: February 14, 2018; 6:30pm-11:30pm
For a Valentine's Day with a little "soul," check out Baltimore's Soul Food Concert. Featuring live music from the Whispers, the Dennis Edwards Temptations, and the Intruders, this show is sure to get you in the mood for love. Tickets are still on sale, so grab yours now!
---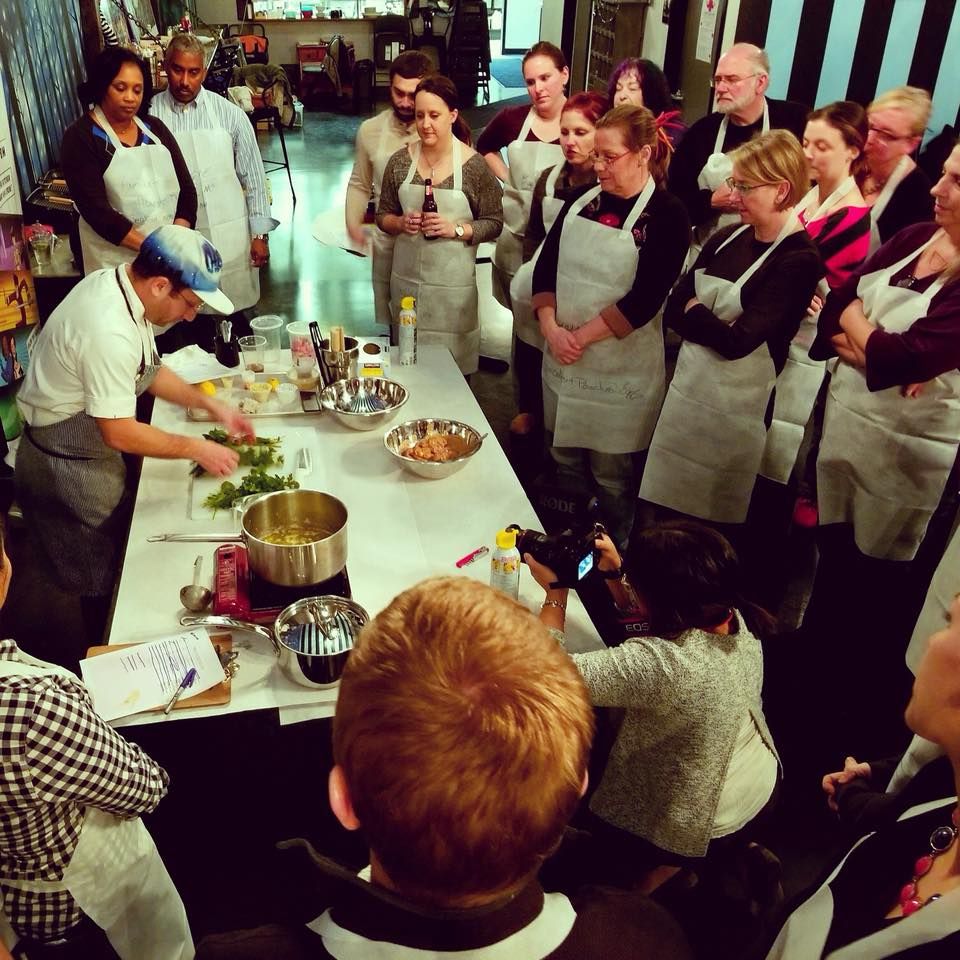 Photo courtesy of Chef Egg's Facebook page
Located at Blue Moon Too (1024 Light St. Baltimore, MD 21230)
When: February 14, 2018; 6:30pm-9:30pm (Sold Out)
Creative couples will love the opportunity to cook up something special together at Chef Egg Live's Valentine's Day Hands On Cooking Class. Chef Egg will show you how to cook gourmet classics like scalded oysters and seared steaks, which you will then enjoy with your partner for one of the most unique dinner dates around. This year's class is already sold out, but keep an eye out for this fun event next year.
---
Starts at Sidewalk Outside of Max's Sidebar (731 S. Broadway, Baltimore, MD 21231)
When: February 2, 3, 9, & 10, 2018; 7:00pm-9:30pm
For the couple who can't get enough ghost stories, the Haunted Hearts Pub Tour (hosted by Baltimore Ghost Tours) makes the perfect date night activity. Sip on some local brews and follow historian Cliff Long as he regales you with tales of the astounding and horrifying history of Valentine's Day in Baltimore. Four dates are available for this tour, so book your spot now before they all fill up!
---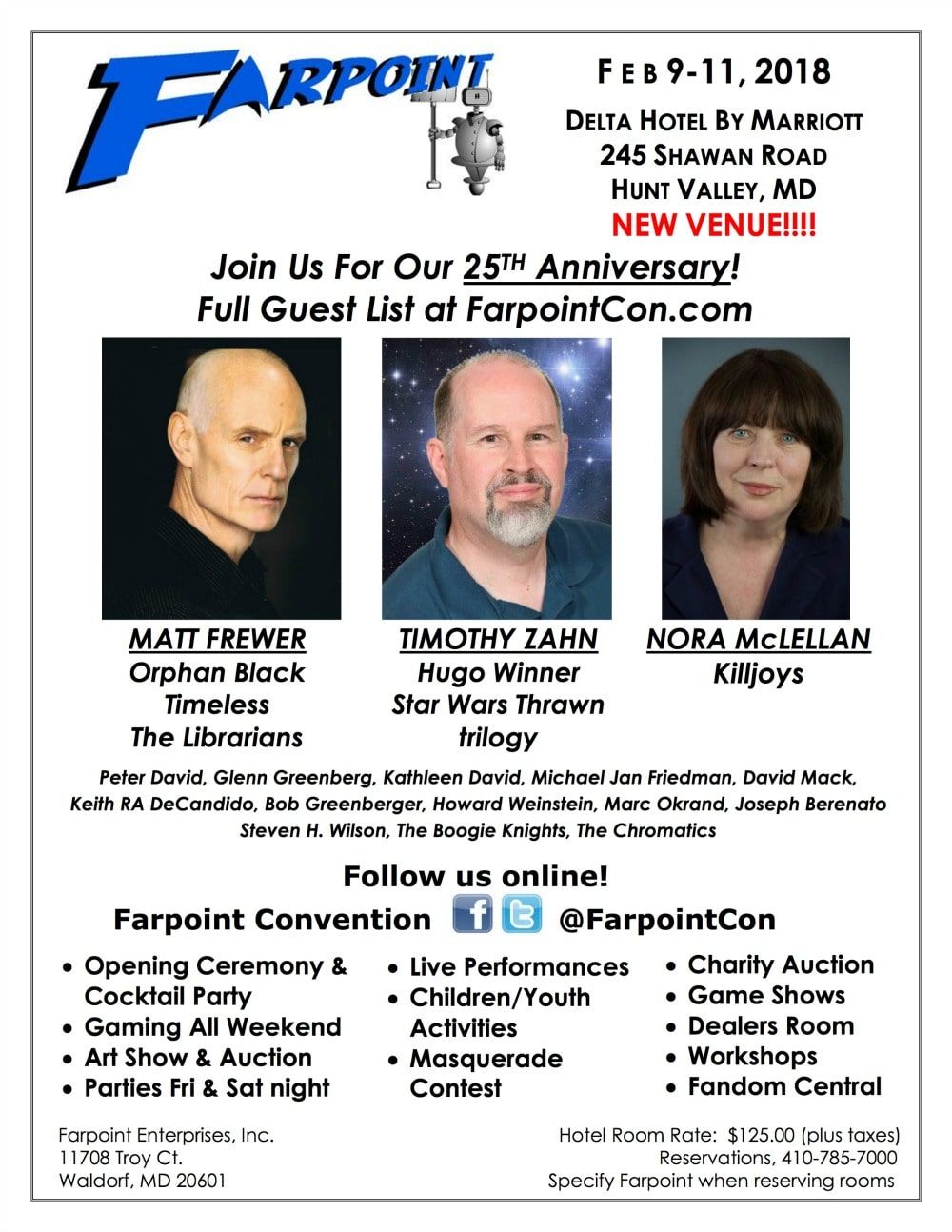 Located at the Delta Hotel by Marriott (245 Shawan Rd. Hunt Valley, MD 21031)
When: February 9-11, 2018
If you're a couple who loves to geek out together, then the Farpoint Convention is right up your alley! This con was started in 1993 and celebrates every and all things fandom. Sci-Fi, fantasy, horror, and superhero buffs will all find something to get excited about here. So, grab your significant other, don your best cosplay, and get ready for a unique Valentine's weekend at this fun local attraction.
---
Located at Savage Mill (8600 Foundry St. Savage, MD 20763)
When: February 10, 2018; 10:00am & 1:30pm
Adventurous local couples don't have to go far to find a great date spot. Terrapin Adventures is located 25 minutes from Baltimore and features a Valentine's Day package where you and your love can zip, swing, and climb through their various aerial activities. Afterwards, you can enjoy some hot chocolate, prizes, and much more. The cost is $50.00, so book now and get ready to take your relationship to new heights.
---
Located at Luckie's Tavern at Power Plant Live! (10 Market Pl. Baltimore, MD 21202)
When: February 10, 2018; 12:00pm-4:00pm
For a Valentine's date that will surely be memorable, check out this year's Cupid's Undie Run, coming to Baltimore on February 10. Participants are encouraged to wear nothing more than their underwear (though costumes are allowed for shier folks) and take part in a 15-minute race to raise money for Neurofibromatosis research. If you want to mix things up and support a good cause, this event is a can't-miss.
---
Located at the Maryland Zoo (1 Safari Pl. Baltimore, MD 21217)
When: February 10, 2018; 6:00pm-9:00pm
For something a little more "wild" this Valentine's Day, snag a couple tickets to Sex at the Zoo at the Maryland Zoo. At this risque event, you can learn all about the ins and outs of animal courtship, including the behind-the-scenes work that leads to breeding at the zoo, and enjoy an open bar, live music, and delicious hors d'oeuvres and desserts. It's sure to be a one-of-a-kind date night experience, so don't miss out!
---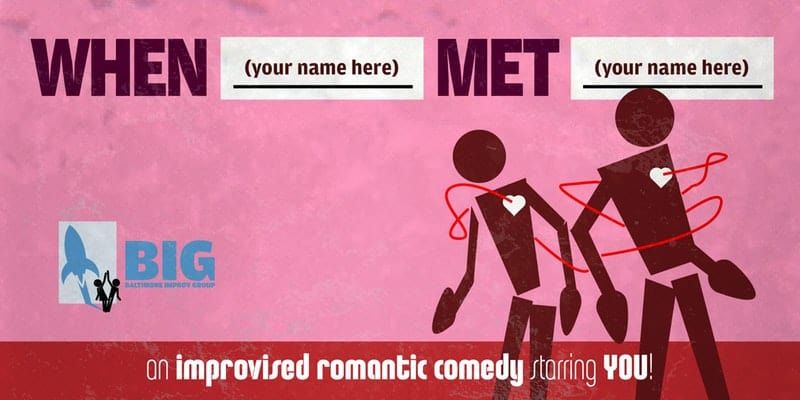 Located at The BIG Theater (1727 N. Charles St. Baltimore, MD 21201)
When: February 10, 2018; 8:00pm-9:00pm (Another Show on February 17, 2018 from 8:00pm-9:00pm)
Hosted by the Baltimore Improv Group, "When___Met___" is the perfect ice-breaker for new couples this Valentine's Day. This fully-staged romantic comedy show includes a major twist: the two leads will be played by audience volunteers. Whether you want to show off your acting chops, share your goofy side, or join your date in some "if it were me up there" moments, this show is definitely worth checking out.
---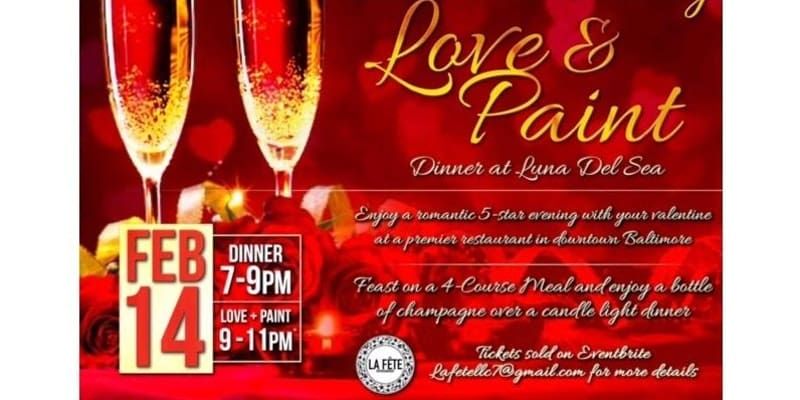 Located at Luna Del Sea Steak & Seafood Bistro (300 West Pratt St. Baltimore, MD 21201)
When: February 14, 2018; 7:00pm-11:00pm
If you're looking for a little more than just a dinner this Valentine's Day, look no further than La Fête Entertainment's Valentine's Day Love & Paint Dinner. Enjoy a decadent 4-course meal and champagne while listening to romantic live saxophone music. Then, top it all off by picking up some paintbrushes and creating a masterpiece together. Take it home with you and keep it as a memento of your special evening. Hosted at Luna Del Sea, this is one of the most romantic date night options Baltimore has to offer.
---
Searching for more Baltimore-area recommendations?
Check out our blog:
If you got engaged over the holidays and are looking to have a summer wedding, then it's...
Instead of running away from the "winter blahs," embrace the chill at these great ...