14 Ways to Celebrate New Year's Eve in Baltimore
New Year's Eve in Baltimore is a festive occasion, and there are TONS of options if you're looking for something extra-special to do! Whether you want to go all out and head to a huge party, enjoy a special gourmet meal, or take the kids to a fun daytime event, our guide is packed with ideas!
---
Go All Out With These New Year's Eve Extravaganzas
For those who look forward to New Year's Eve all year long, Baltimore has some fabulous parties happening! Here's a few to check out:
1. 9th Annual Charm City Countdown New Year's Eve Party is not to be missed (check out last year's video above for an idea of what to expect!). This year, the incredible extravaganza is being held at the Hilton BWI Hotel and features10 different party zones. Enjoy open bars, exclusive specialty bars, dozens of bands and acts, a digital graffiti wall, a champagne toast at midnight, a huge balloon drop, plus a magnificent "Once Upon a Time" theme! Get your tickets ASAP!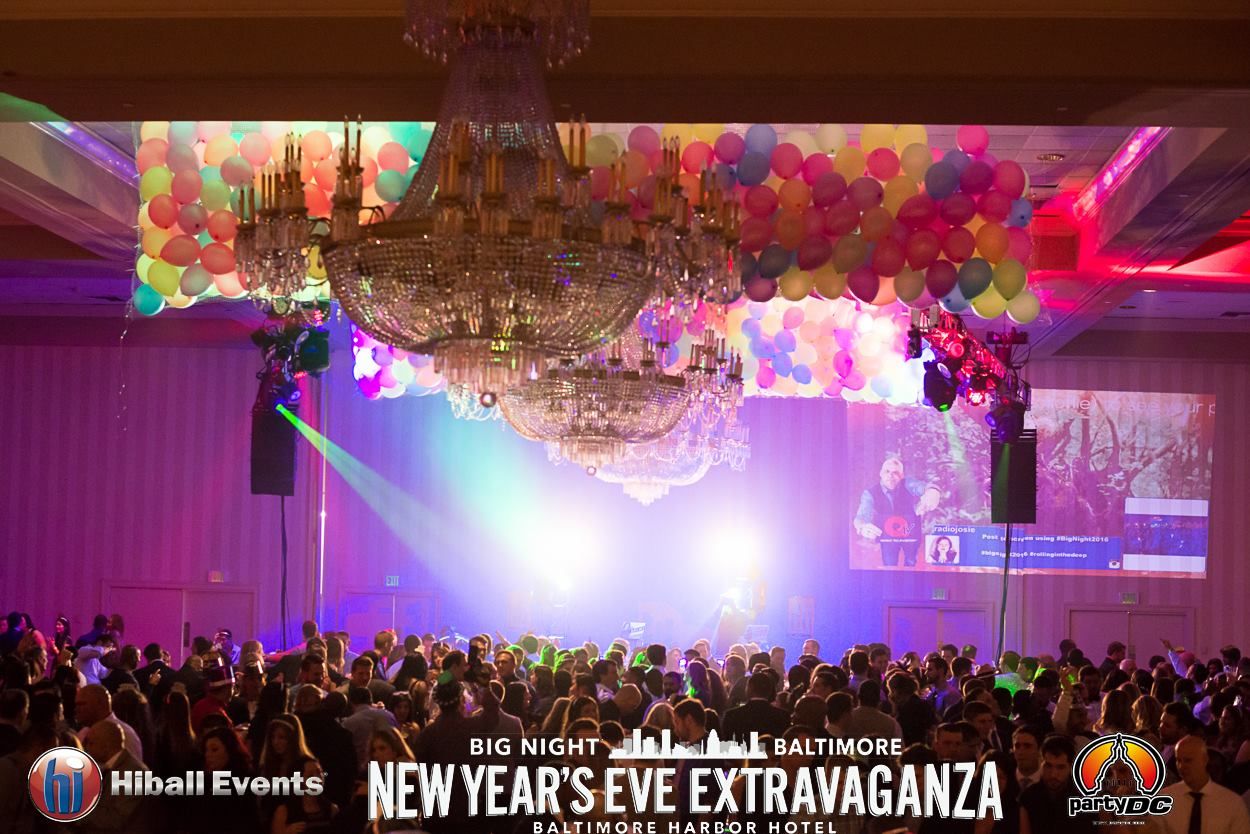 Photo courtesy of the Big Night Baltimore New Year's Eve Extravaganza Facebook page
2. Held at The Grand in downtown Baltimore, Big Night Baltimore's New Year Eve Gala is another fantastic option. Featuring multiple party rooms and dance floors, all-inclusive bars, food buffets, bands, DJs, dancer, body painting and MUCH more, this gala is bound to be an event you'll remember all year long. Get tickets here!
3. NYE Live! is one of the largest new year's parties around. Located next to the Inner Harbor and Power Plant, this NYE party includes DJs, party favors, laser shows, dancing, access to 10 bars and nightclubs, and more. Get tickets ASAP!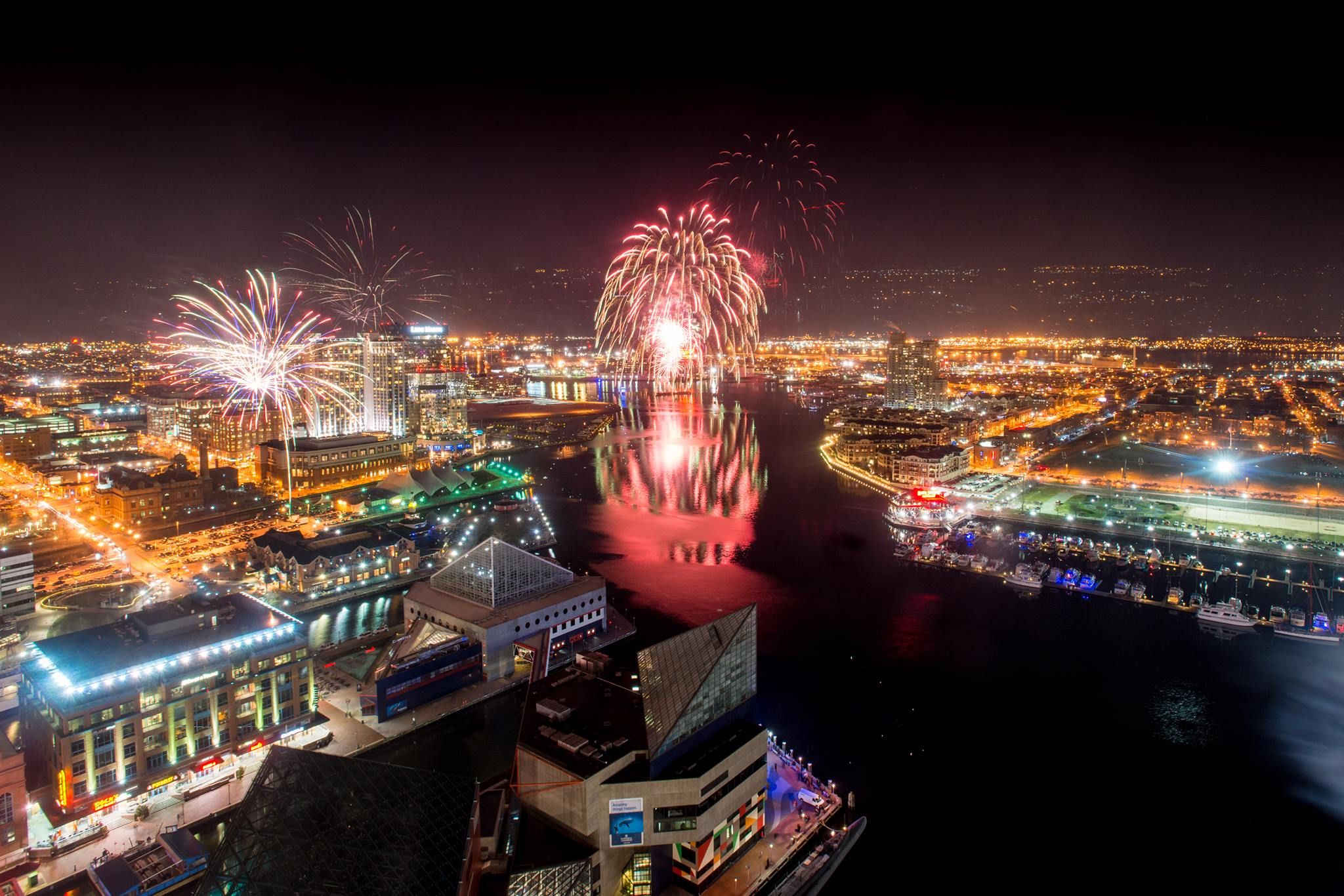 Photo courtesy of the Baltimore's New Year's Eve Spectacular 2016 Facebook event page
4. New Year's Eve Spectacular at the Inner Harbor Amphitheater is a night filled with music, gorgeous fireworks, the Pandora Ice Rink and more. Festivities start at 9pm—RSVP here!
---
Celebrate the New Year With A Fabulous Dining Experience
In the mood to indulge in something delicious to celebrate the new year? Baltimore has some premium dining options, with special NYE menus aplenty. Here's a few culinary delights to enjoy on December 31st: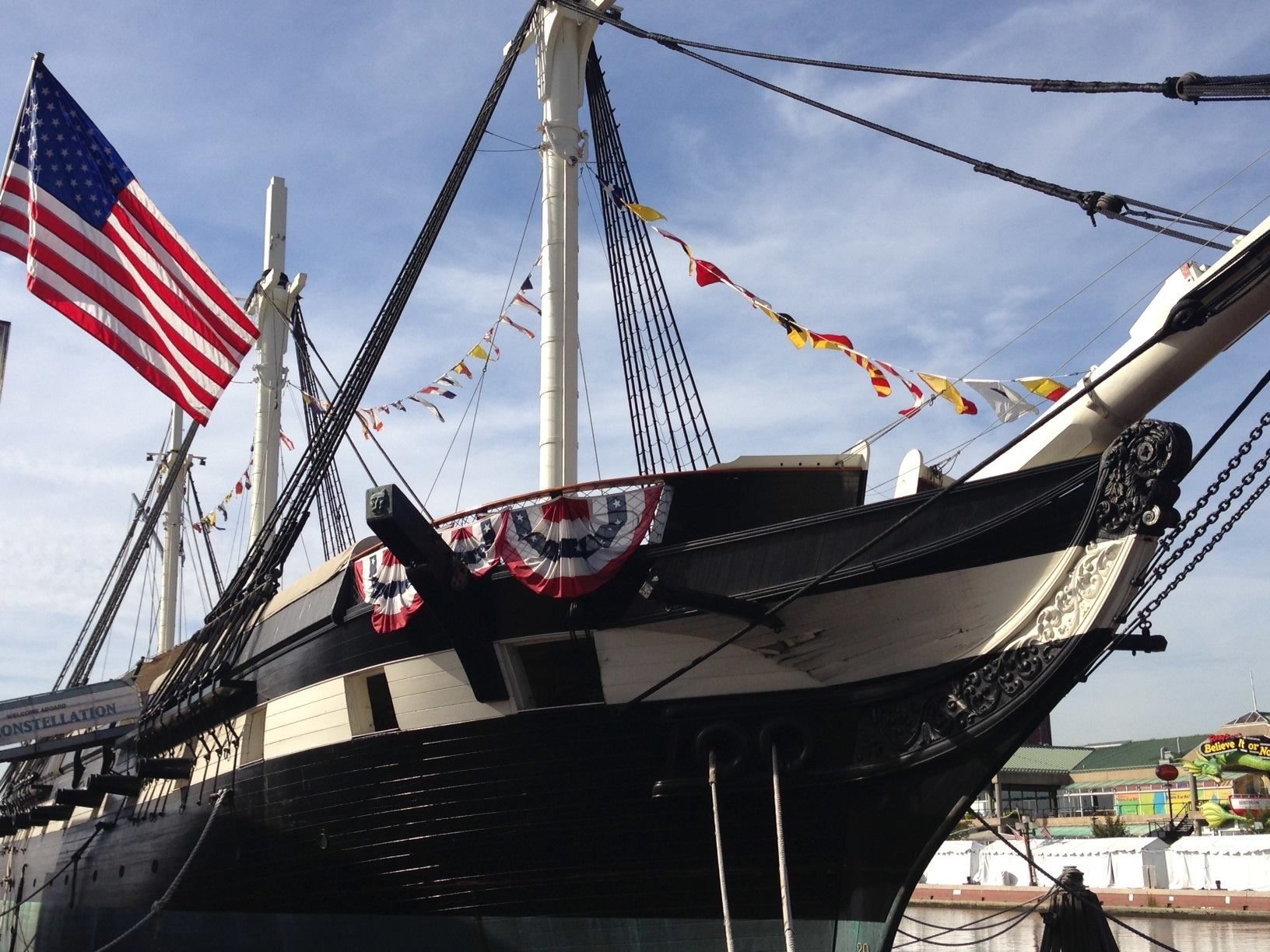 Photo courtesy of the Historic Ships in Baltimore Facebook page
5. Attend the Annual New Year's Eve Deck Party and ring in the new year from the deck of the historic USS Constellation ship! An all-inclusive gourmet dinner will be provided by Copper Kitchen, and you can also expect to enjoy cannon firing demonstrations, fireworks and champagne at midnight! Buy your tickets here.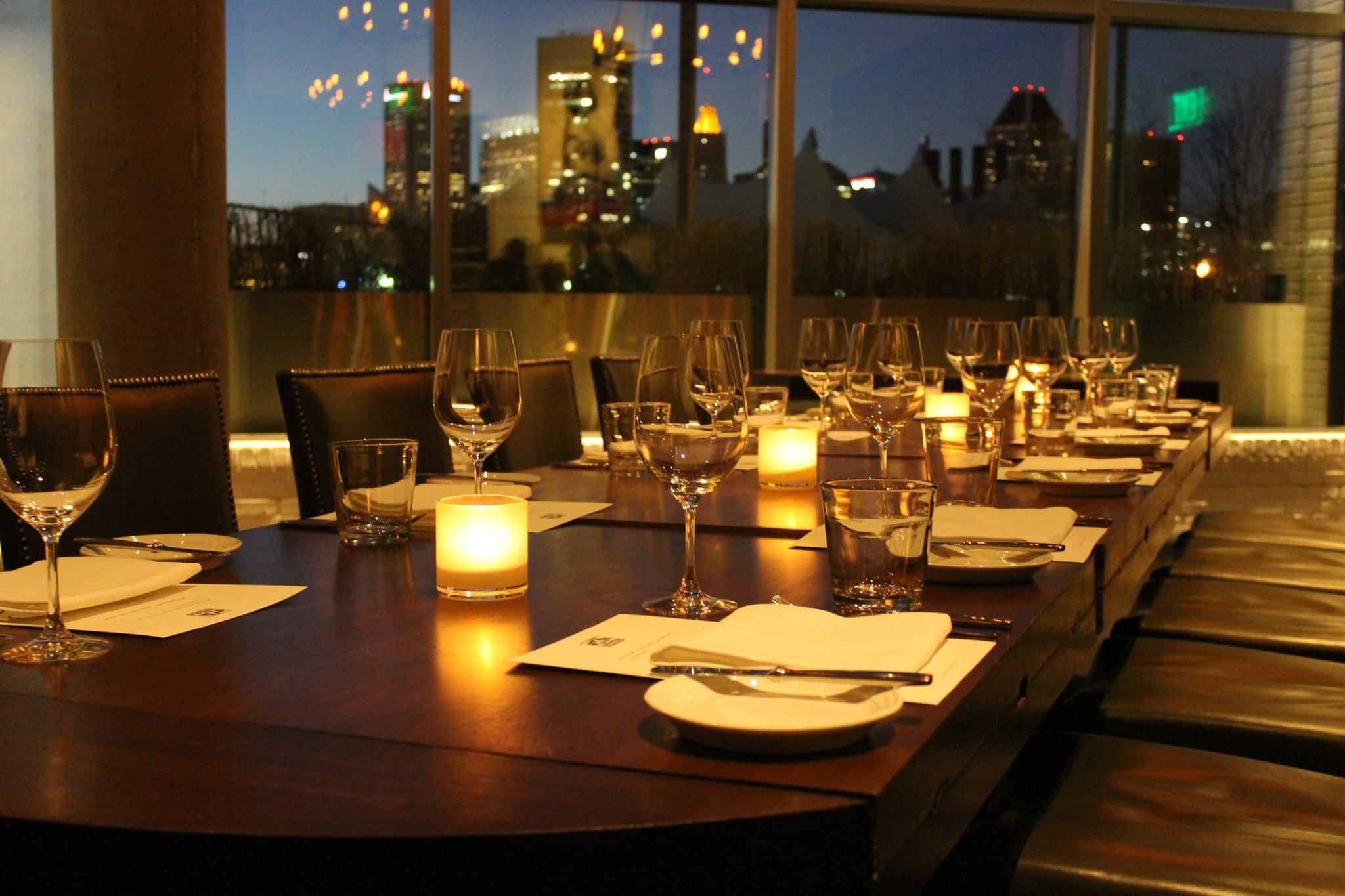 Photo courtesy of the Wit & Wisdom Facebook page
6. For a truly delectable experience, Wit & Wisdom in Harbor East is hosting a fabulous NYE dinner and lounge party. Indulge in a 7-course meal, panoramic harbor views including views of the fireworks, live music and dancing, and of course, a toast at midnight!
7. Bar Vasquez is offer a full a la carte menu in 2 different seatings on New Year's Eve. Taste spectacular Argentinian cuisine for a memorable—make reservations ASAP!
8. La Cuchara New Year's Eve 2017 offers diners a 5-course meal in their exclusive, 40-seat bar. Enjoy a meals inspired by exquisite Basque cuisine. Buy tickets here!
9. For those who love succulent meats and tantalizing dishes, New Years Eve - 4 Course Dinner at The Boathouse Canton Waterfront Grille is the place for you this year! Learn more on the event's Facebook page.
10. Ring in the New Year at the B&O American Brasserie! Enjoy a 3 or 5-course dinner, and make reservations here!
Photo courtesy of the Azumi Facebook page
11. End the year at Azumi's with a special NYE menu! Make reservations here.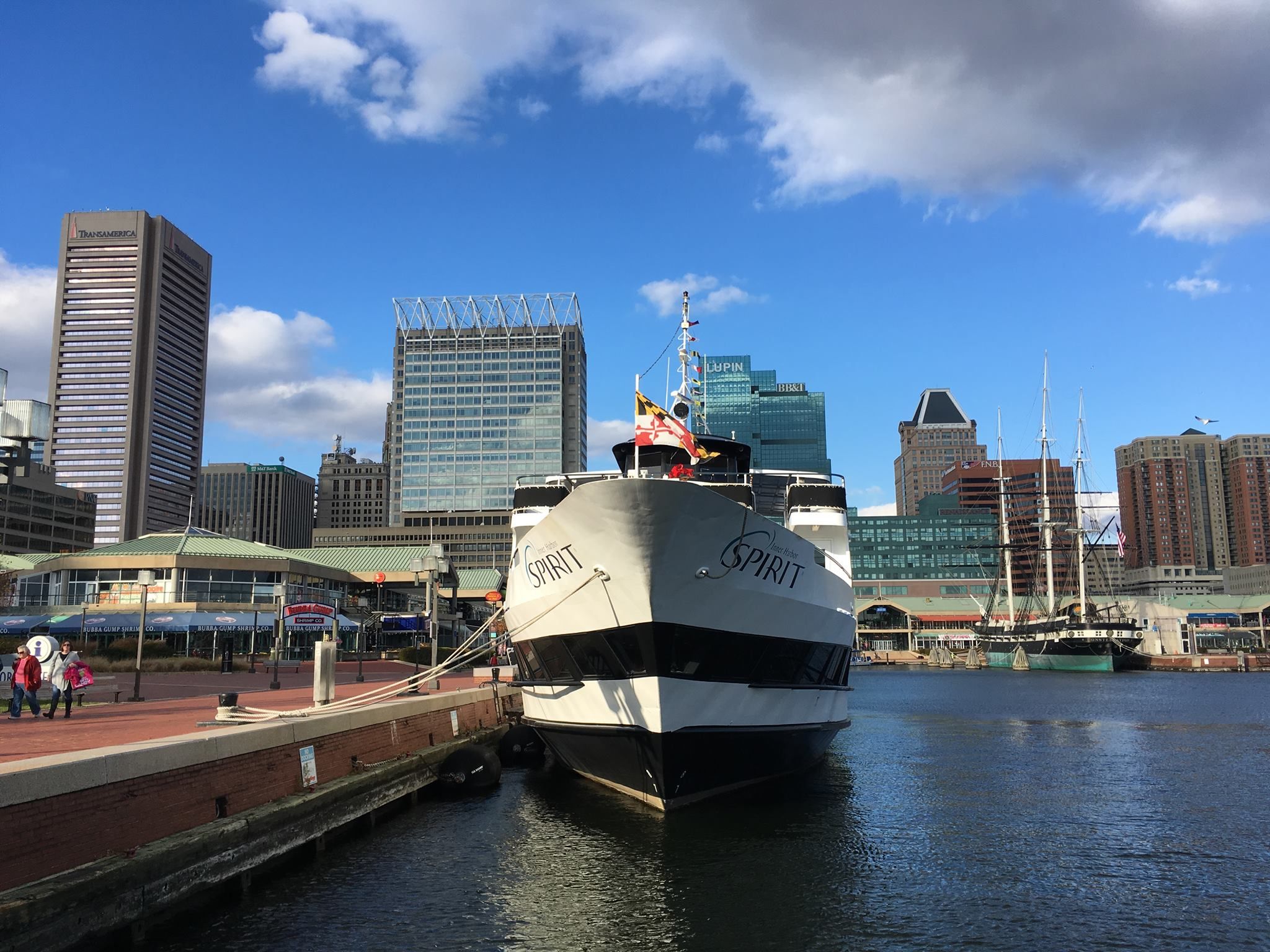 Photo courtesy of the Spirit of Baltimore Facebook page
12. Spirit Cruises really goes all out for the New Year... and this year, you can choose from 4 amazing cruises each with a buffet menu. 2 of the dinner cruises are on New Year's Eve, while one is on December 30th and one is for brunch on January 1, 2017. See what makes each cruise special and get tickets here!
---
Family-Friendly Daytime Events on New Year's Eve
Before putting the little ones down for bed on New Year's Eve, take them out to do something fun (and educational!) during the day. Here are a couple of family-friendly NYE events happening in Baltimore this year:
13. The Noontime New Year SNOW BALL is an action-packed day on December 31, 2016 at Port Discover Children's Museum that includes a ton of super fun activities. Wear your favorite costume and enjoy fun music, sandwich making, arts and crafts, games, shows, face painting and much more.
14. Midnight Noon at the Maryland Science Center is the perfect daytime event for kids to enjoy. Arts and crafts, live music, an an open science center are available to enjoy and explore, and children can ring in the new year at noon! See all details here.
---
Just want to head out for a special dinner, or maybe meet friends at a bar for a drink or two? Check out our other Baltimore guides for ideas on where to go and what to do this New Year's!
We asked our friends, family and team members where their favorite Baltimore date night re...
Where are the BEST happy hours in the Baltimore area? We asked our team members, friends a...
---