Our 7 Favorite Wine Bars & Wine Shops in Baltimore
Whether you enjoy rich reds, crisp whites, or refreshing roses, there is nothing more classic and relaxing than a good glass of wine! Looking for a sophisticated wine bar for date night, or just need to pick up a couple of bottles for dinner this weekend? We have combed the Baltimore area for our absolute favorite spots to sip with friends or pick up a bottle to go.
Check out these highly recommend wine bars and wine shops in the Baltimore area that we love:
---
WINE BARS
---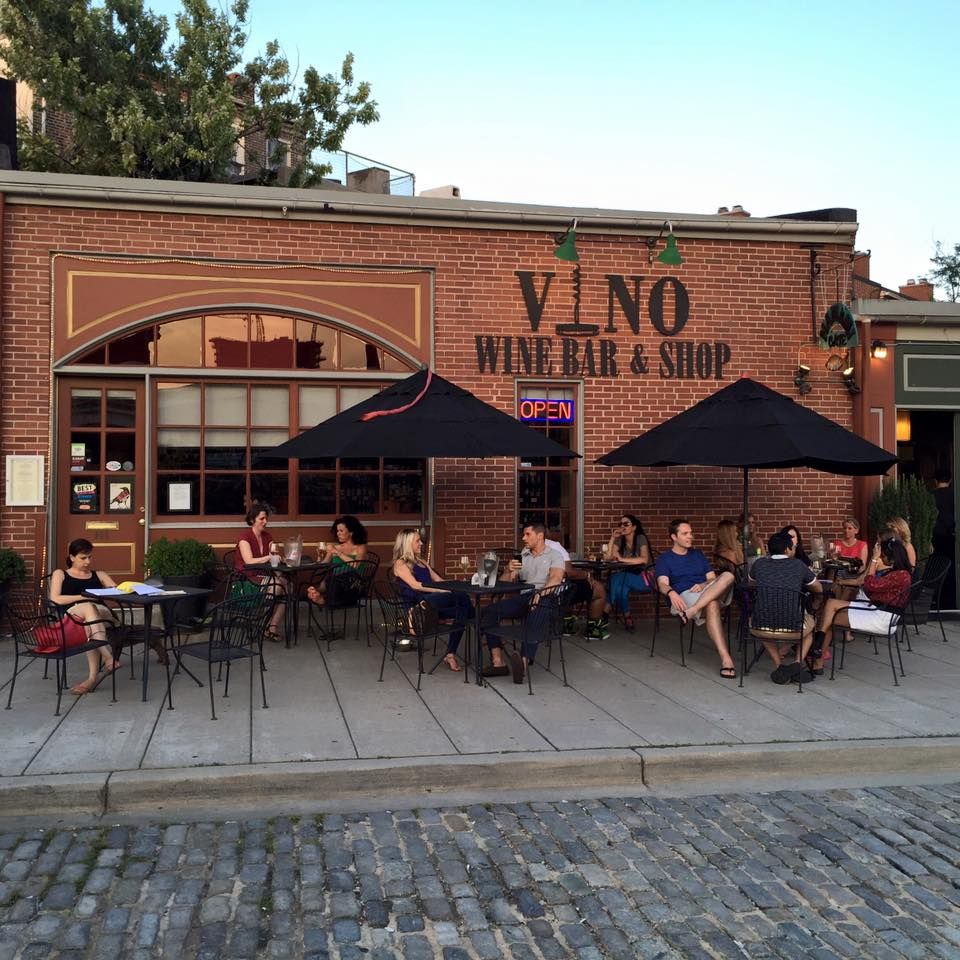 Photo courtesy of the -No Winebar & Shop Facebook page
V-No Wine Bar & Shop
Location: 905 S. Ann St. Baltimore, MD 21231
Hours: 4:30p-9:00p Monday-Wednesday; 4:30p-10:00p Thursday; 12:00p-11:00p Friday-Saturday; 12:00p-6:00p Sunday
Located on the waterfront, V-No Wine Bar & Shop is the perfect spot to stop in for a glass of wine and a beautiful view. Their retail section also features carefully selected wines that you can take home with you. Made from grapes that have been farmed sustainably and organically, these varieties of white and red wines make a wonderful gift for a friend (or yourself!).
---
The County Cork Wine Pub
Location: 1716 Liberty Road Eldersburg, MD 21784
Hours: 11:00a-1:00a Tuesday-Saturday; 10:00a-1:00a Sunday; closed Monday
If you're looking for a casual spot to share some good wine with some good friends, look no further than the County Cork Wine Pub. With special deals like half-priced wine bottles on Tuesdays and events like their monthly 5-course wine tasting, this place is an absolute hit with locals and tourists alike.
---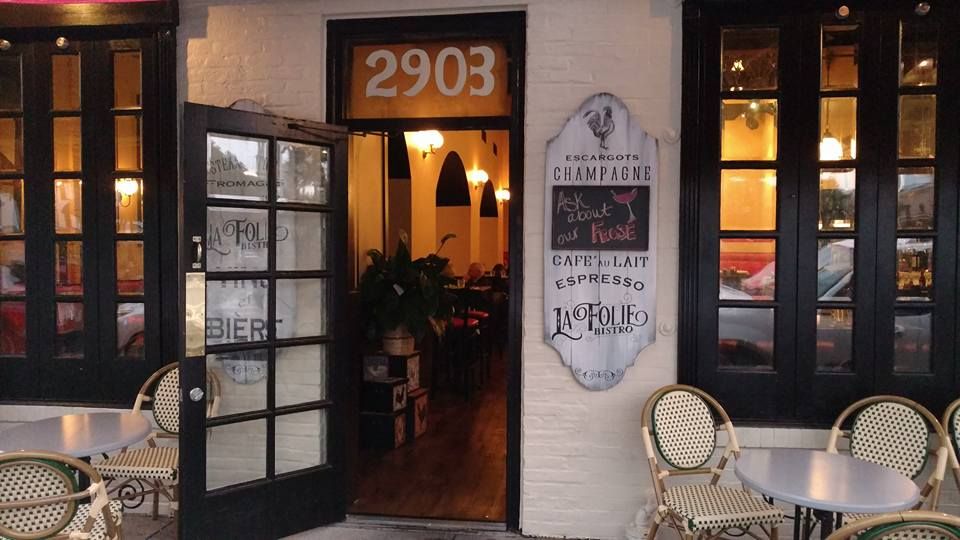 Photo courtesy of La Folie Facebook page
La Folie Bistro
Location: 2903 O'Donnell St. Canton, MD 21231
Hours: 4:00p-9:00p Tuesday; 4:00p-10:00p Wednesday-Thursday; 11:00a-10:00p Friday; 11:00a-11:00p Saturday; 11:00a-9:00p Sunday; closed Monday
Take your tastebuds on a trip to Provence without ever leaving Maryland. La Folie Bistro features an extensive list of white, rose, and red wines that pair beautifully with their array of rich and romantic fare. A slight American twist on international classics makes this spot an exciting, yet comfortable locale for exploring the many flavors of France.
---
WINE SHOPS
---

Photo courtesy of the Vineyards Elite Facebook page
Vineyards Elite
Location: 1429 Reisterstown Road Pikesville, MD 21208
Hours: 10:00a-8:30p Monday-Thursday; 10:00a-9:00p Friday-Saturday; closed Sunday
If you are a true wine connoisseur then you will appreciate the selections available at Vineyards Elite. Specializing in little-known value wines, collectibles, and small production wines, this trendy shop guarantees to bring you the very best. Clear labeling and knowledgeable staff take the stress out of wine shopping and make this your go-to spot for your next special occasion.
---
Total Wine
Location: 8727 Loch Raven Blvd. Towson, MD 21286
Hours: 8:00a-10:00p Monday-Thursday; 8:00a-11:00p Friday-Saturday; closed Sunday
No matter what your wine needs may be, there is no doubt you will find what you're looking for at Total Wine. With a selection of over 8,000 red, white, sparkling, dessert, blush, and other varieties, including over 2,000 not found in any other store, this shop is the mecca of American wine shops. With shipping and in-store pickup options available, you can get exactly what you need with ease at Total Wine.
---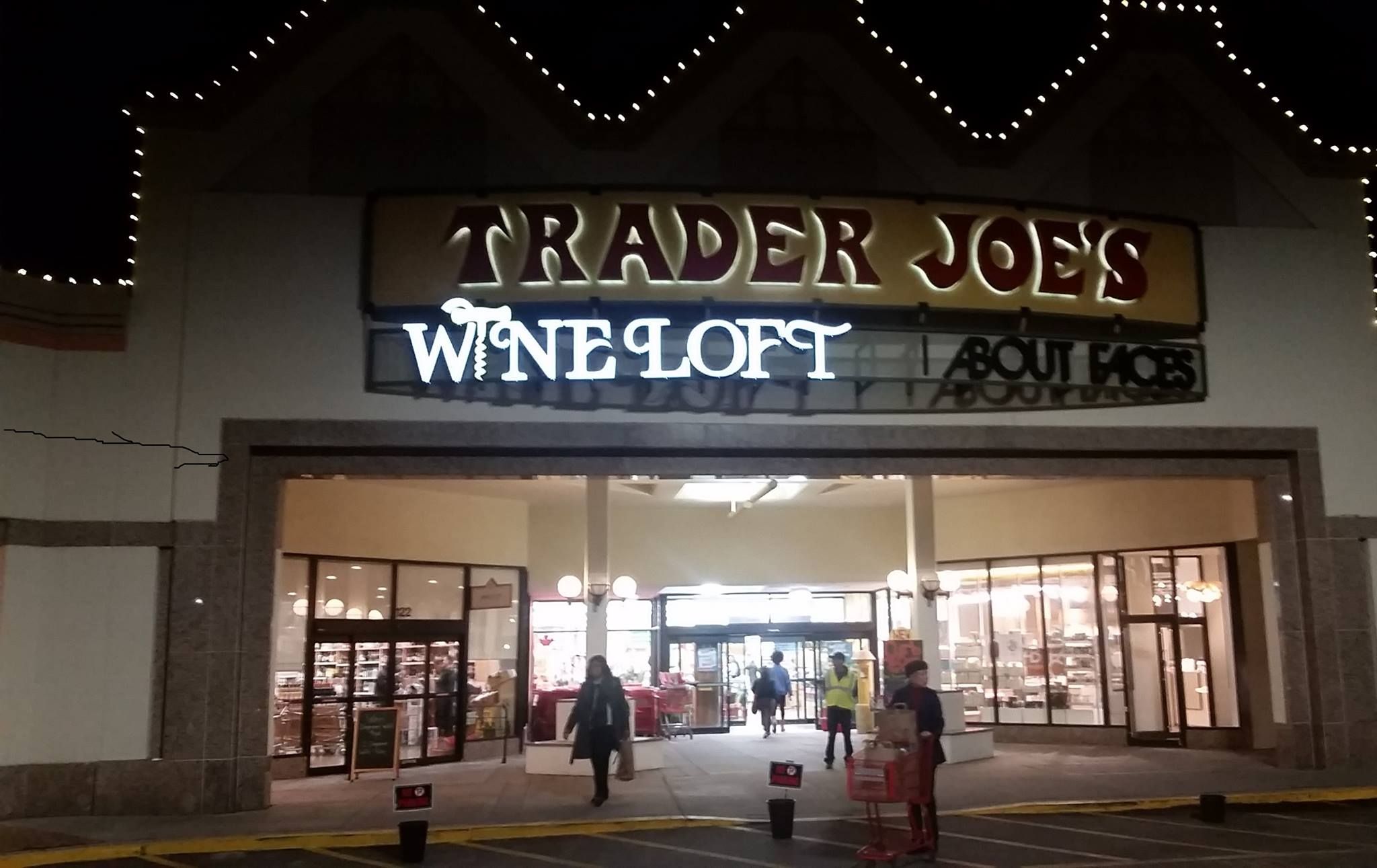 Photo courtesy of the Wine Loft Facebook page
Wine Loft
Location: 1809 Reisterstown Road, Suite 111 Pikesville, MD 21208
Hours: 10:00a-9:00p Monday-Thursday; 9:00a-9:00p Friday-Saturday; closed Sunday
Whether you're a wine collector in search of valuable additions or you just want a good-quality, inexpensive bottle, Wine Loft has you covered. This shop carries over 1,300 different wines, from kosher varieties to vegan bottles to over 600 wines under $20. No matter what you're in the market for, you will find it at Wine Loft.
---
The Wine Source
Location: 3601 Elm Avenue Baltimore, MD 21211
Hours: 9:00a-9:00p Monday-Thursday; 9:00a-10:00p Friday-Saturday; 10:00a-8:00p Sunday
Need the perfect food and drinks for your next party? The Wine Source has you covered. With an array of wines from different countries, plus a case full of delicious cheeses and charcuterie, this is your one-stop shop. An extra 20% a case of twelve wine bottles makes the Wine Source perfect for high-quality party planning on a budget.
---
Looking for more great date night ideas?
Don't miss these Baltimore date night recommendations:
We asked our friends, family and team members where their favorite Baltimore date night re...
Looking for a delicious steak in Baltimore? Feast your eyes on the best 8 steakhouses in B...
---