Reisterstown Real Estate Market Update September 2015
Featherstone & Co. is outpacing the market by selling our listings, on average, almost 2 weeks faster than the Reisterstown average!
Is it time to Sell? Click here to check your homes new value.
Below are market statistics for September 2015.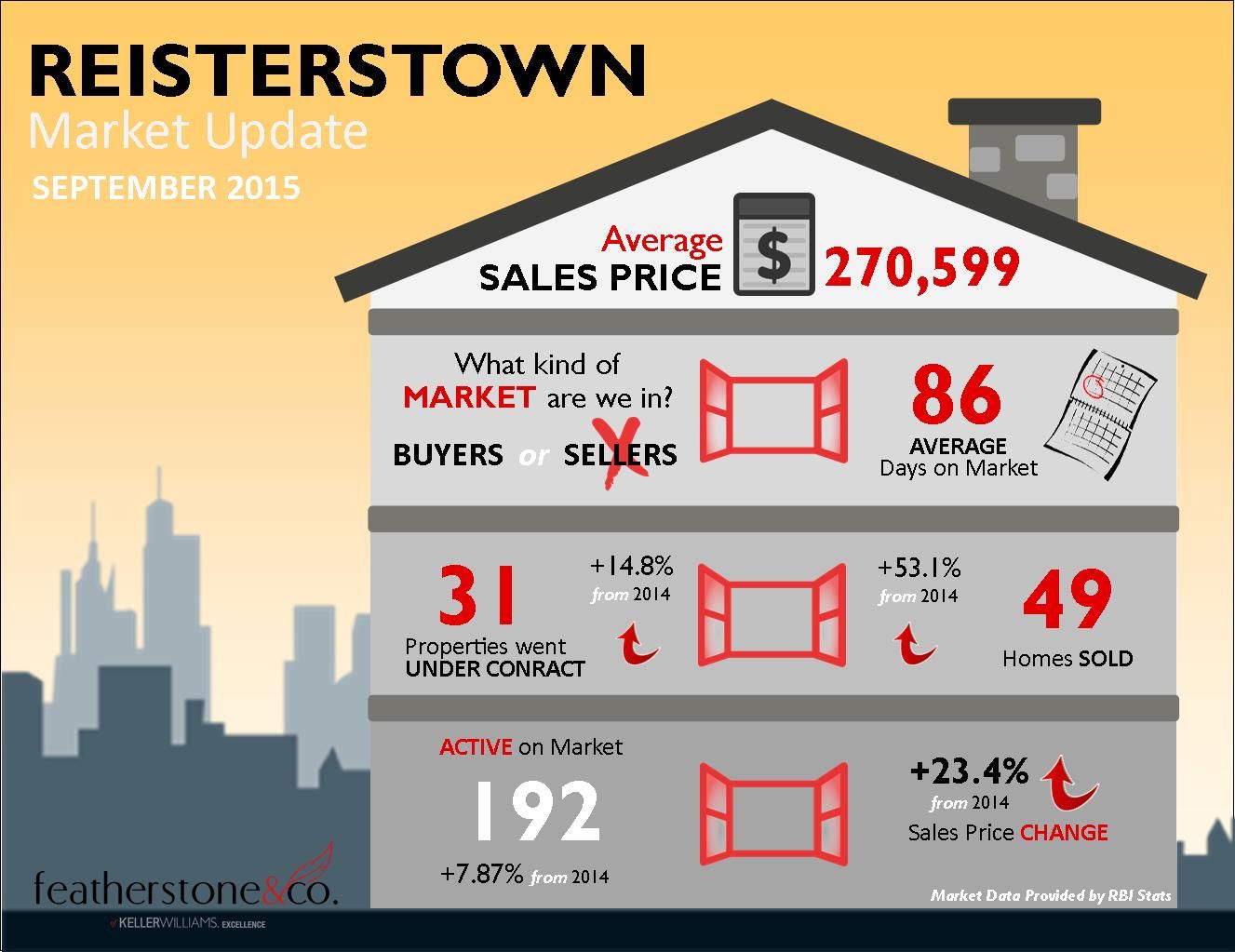 Active Inventory
The total number of active homes on the market this September in Reisterstown was 192 homes, up 7.87% from the same time last year.
Average Sales Price
Last September, the average sale price for Reisterstown was $217,587. This year, average home prices ticked upward, on average, to $270,599, an increase of 24.36% or $53,012 compared to the same time last year.
Units Sold
There was an increase in total homes sold in September, with 49 sold this month in Reisterstown versus 47 sold in August, an increase of 4.3%. Total homes sold in September increased 53.1% compared to 32 homes sold during the same time last year.
Current Contracts
Down 24.4% from August, there were 31 homes that went under contract pending sale this September in Reisterstown, up 14.8% compared to 27 homes during the same time a year ago.
Days on Market
In September, the average number of days on market in Reisterstown was 86.