The Beer Lover's Guide to Baltimore (The Incredible Food Edition)
Hop-slammed IPAs, bright hefeweizens, crispy lagers, creamy porters… Whatever flavors your beer-loving palate prefers, Baltimore's myriad of beer-loving establishments have got you covered. Lucky for you, we've already scoured the city for the best spots featuring wide selections at reasonable prices—all you have to do is sit and sip. Plus, all of our picks below have some truly mouthwatering and exquisite food options!
Explore our favorite Baltimore beer spots in Baltimore below!
---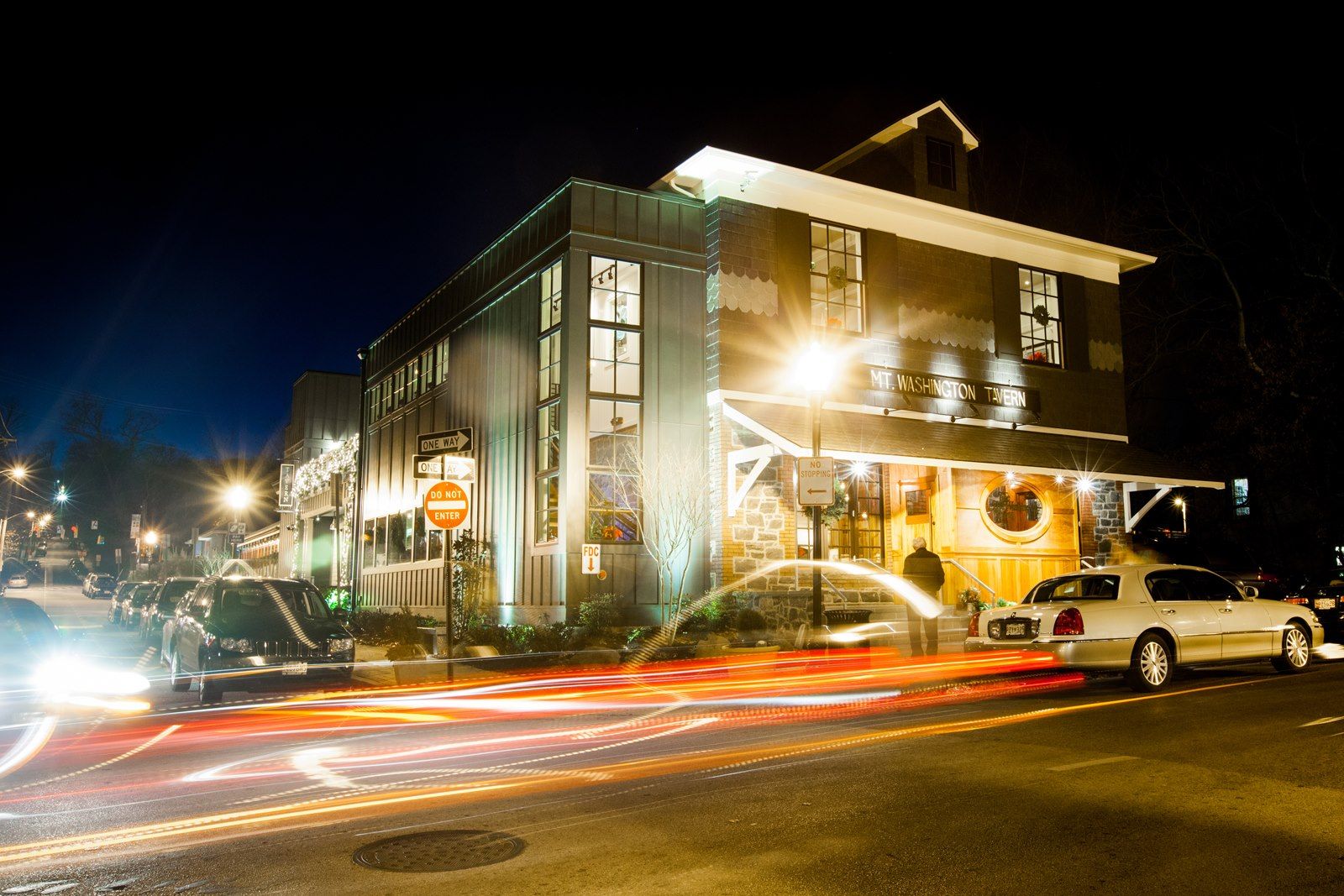 Photo courtesy of the Mt. Washington Tavern Facebook page
Mt. Washington Tavern
Mt. Washington Tavern offers a bright and airy dining experience with unique twists on traditional dishes, like duck confit spring rolls and drunken mussels. Beer-wise, expect to find all your domestic and imported mainstays, plus a generous selection of craft beers from across the country—including 10 unique drafts in constant rotation. See the menu here.
TIP: Call ahead for a dinner reservation in the gorgeous Chesapeake Room.
Located at 5700 Newbury Street Baltimore, MD 21209
---

Photo courtesy of the Red Star website
Red Star Bar & Grill
Red Star is sure to hit the spot when you're craving a perfectly prepared burger, sandwich, or pizza... or are ready to change your life with their to-die-for garlic fries. Featuring a 10-tap draft list with plenty of local brews and a more extensive bottle list—all in a chic, rustic atmosphere—this spot is perfect for a post-work drink with coworkers or a date night.
TIP: For bottomless bloody mary's and mimosas, check out their weekend brunch!
Located at 906 S Wolfe St, Baltimore, MD 21231
---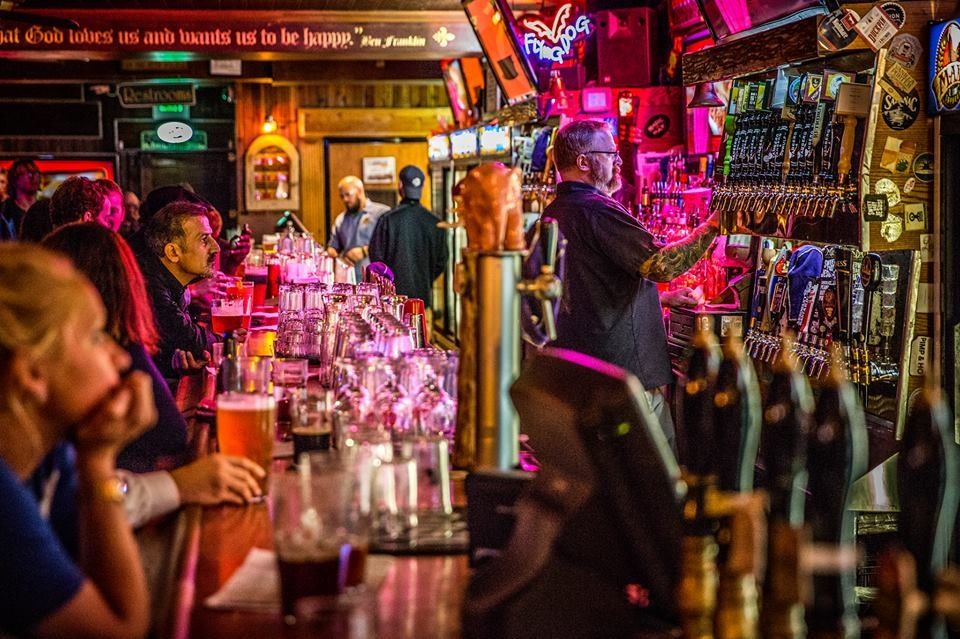 Photo courtesy of the Max's Taphouse Facebook page
Max's Taphouse
Bonafide beer lovers, look no further. Max's Taphouse offers more than 1,000 bottles, 102 taps, and 5 casks full of the best beer from all around the globe. The bartenders are incredibly knowledgeable, friendly, and attentive—tell them what you like, and they'll help you find something you love. They also have a menu full of local favorites, like pork tacos and mushroom quesadillas.
TIP: Max's hosts lively events throughout the year—Belgian Fest, Rare & Obscure, Hopfest, and Sour / Wild Ale Day, to name a few. Visit their web site for details!
Located at 735 S Broadway, Baltimore, MD 21231
---

Photo courtesy of the Of Love & Regret Facebook page
Of Love & Regret
The taproom for Stillwater's Artisan Ales, Of Love & Regret offers dozens of Stillwater's favorite local brews, all in a gorgeous industrial-modern setting. The unique entrée selection matches their beer variety, and knowledgeable, friendly staff are on-hand to help you find exactly what you're looking for. And if you're still having trouble deciding, they'll serve half-pours for half the price—can't beat that.
TIP: Like them on Facebook for daily food+drink pairing suggestions!
Located at 1028 S Conkling St, Baltimore MD 21224
---
---