The Top 7 Italian & Pizza Restaurants in the Baltimore Area
Did you know that Baltimore has its very own Little Italy? We've heard that the BEST Italian food in Baltimore can be found in downtown's Little Italy—check out the complete list of restaurants here.
We asked our friends and family where their favorite Italian restaurants in Baltimore area are, and they shared everything from pizza-only joints and family-style restaurants to mouthwatering upscale joints with date night-worthy atmospheres.
Here's a few of our top Baltimore Italian joints!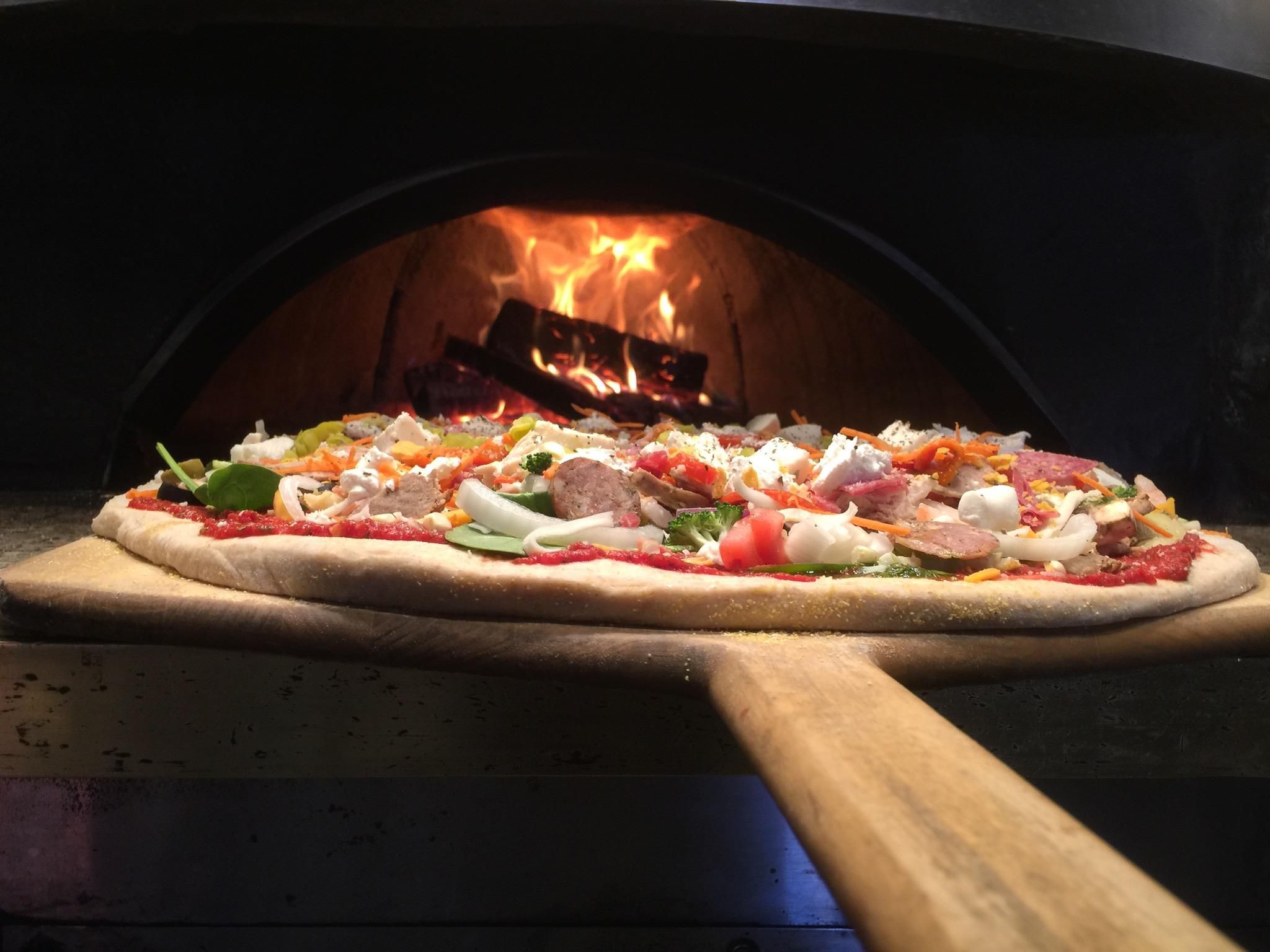 Photo courtesy of the BOP Pizza Facebook page
Super Fresh, Housemade Ingredients
Top-notch pizza restaurants in and around Baltimore are not in short supply. Looking for hand-crafted pizza with fresh ingredients? Iggies Pizza takes "fresh ingredients" to a whole new level… they even make their own mozzarella, ricotta, and gelato in house. They just do pizza (well, and dessert), and they do it well.
Award-Winning Pies
Another standout choice for pizza is BOP Pizza (BOP = Brick Oven Pizza), voted "Baltimore's Best" on CitySearch.com from 2001 to 2008, for starters (...their list of awards and features is a long one)! While they're known for their pizza ("Lucky 7 White Cheese" and "Barbecue Chicken & Shrimp" pizza are standouts), they have a large menu that's packed with pasta dishes, salads, wraps, chicken wings, and a big selection of "extras" (like Pizza Skins, Breaded Zucchini Sticks, and Jalapeno Poppers).
Matthew's Pizza is another spot that's garnered a long list of awards, and they consistently seem to get voted "Best Pizza" in Maryland in numerous guides and lists. It's really not a surprise—just a quick look at their menu (warning: be careful if you're hungry!) will say it all. (You can even get a Matthew's Frozen Pizza to save for later.)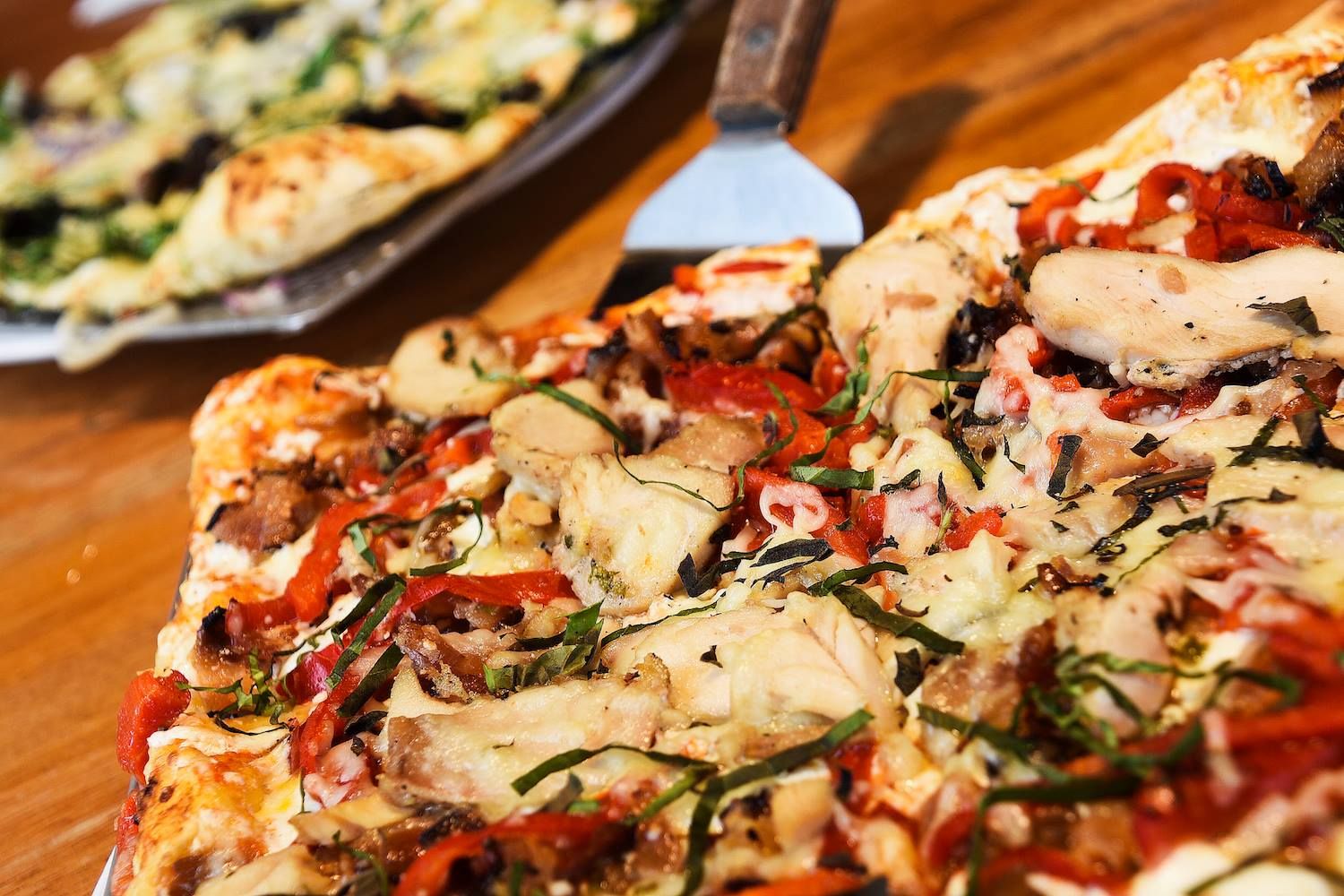 Photo courtesy of the Joe Squared Facebook page
Family-Owned
Joe Squared boasts two Baltimore locations, and their Baltimore-bred, award-winning dishes are something to write home about. They feature coal-fired, thin-crust sourdough pizza, and if you love risotto, then you're in luck—they have 25 varieties on the menu! Plus, along with their meat-packed options, they have 10 vegetarian/vegan pizzas to choose from. Fortunato Brothers is another fantastic family-owned pizza joint option, located a bit farther out in Abingdon. Fortunato Brothers also has a wide variety of menu options from their signature pizzas to homemade pasta, sub sandwiches, salads, soups, calzone, stromboli, and more.
Pizza, Pasta… & Much More
Bagby Pizza Company makes their light and crisp pizza dough from scratch using Italian flour. Their extensive pizza list includes unique combos like the Duck Confit & Pear Pizza (herb oil, duck confit, bosc pear, caramelized onions, blue cheese, dried cherry drizzle, parmesan, arugula), Tennessee Honey Chicken Pizza (tomato puree, grilled honey chicken, roasted red peppers, roasted artichokes, mozzarella, provolone, ricotta), and more. Pasta Mista has three different locations, and you can find a lot list of Italian specialities at this family-style restaurant!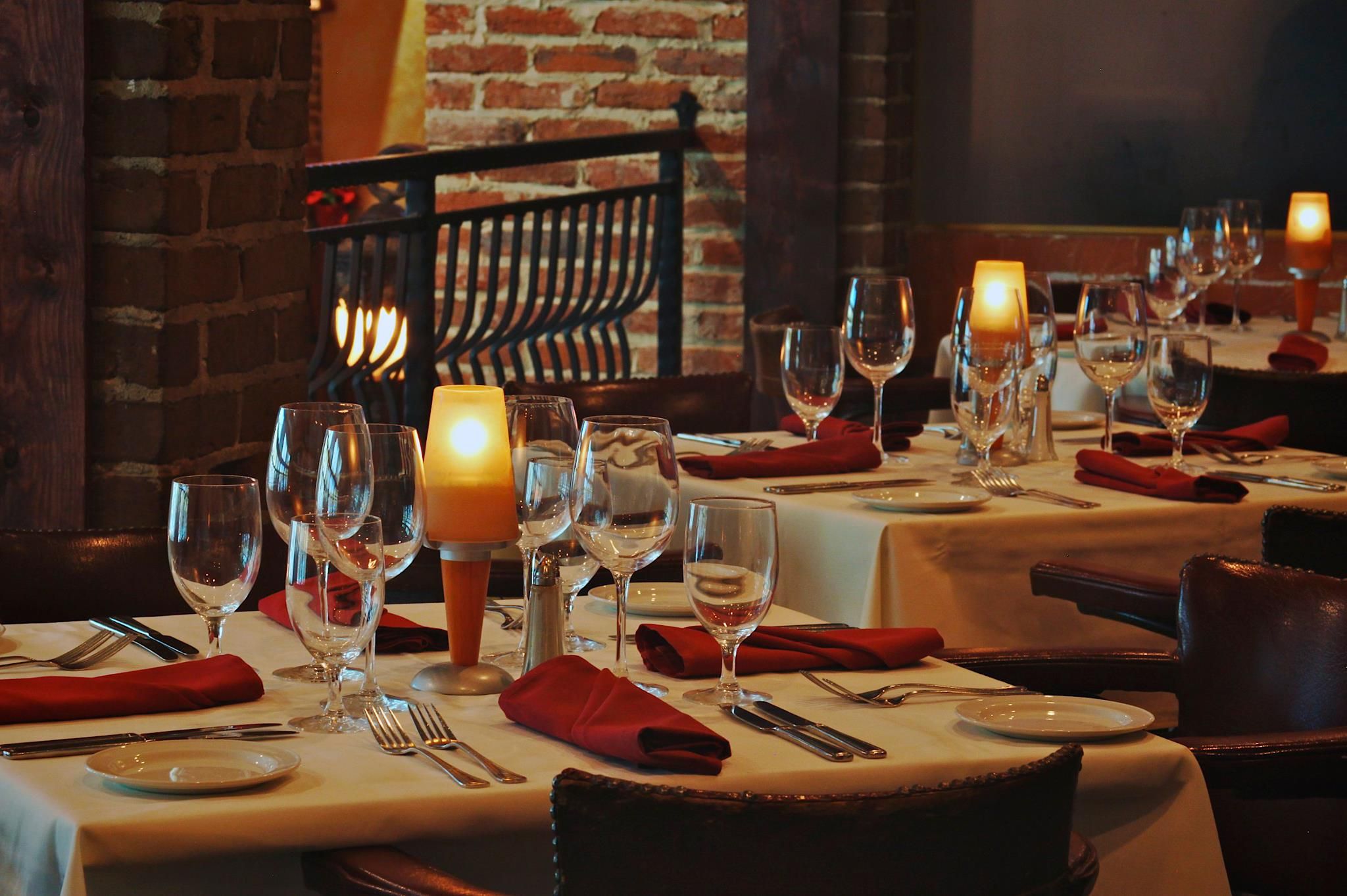 Photo courtesy of the La Scala Facebook page
Buon Appetito!
Looking for a more upscale Italian restaurant? Try Facci Ristorante! This top-of-the-line dining experience takes pizza seriously—in fact, their imported wood burning oven was built by Neapolitan artisans (pizza originates in Neapolitan cuisine!) and reaches an intense 1000+ degrees. Facci is also home to an exquisite wine bar. You can find another upscale Baltimore Italian dining experience at La Scala. Chef and owner Nino Germano left Sicily as a young boy, and it is his goal to "provide great traditional, home-style cooking with quality ingredients and personal attention." La Scale has received a long list of awards and rave reviews from too many customers to count—and based on their dedication to quality and excellence, it's no surprise.
Cover photo Photo courtesy of Iggiespizza.com