Why We Love What We Do: Meet First-time Home Buyer Alvin
At Featherstone & Co., we've been so fortunate to have worked with some truly remarkable clients over the years. It's always a joy to help someone during the momentous occasion of buying or selling a home, but it's always about so much more than "just" a transaction. It can be challenging to do each client and their story justice, but we have some stories that are just too good not to share! That's one of the reasons why we wanted to give you an inside look at what it was like to work with a recent client.
"To say it was an honor to help Alvin find a home would be a complete understatement," shares Buyer Specialist Marcel Warfield.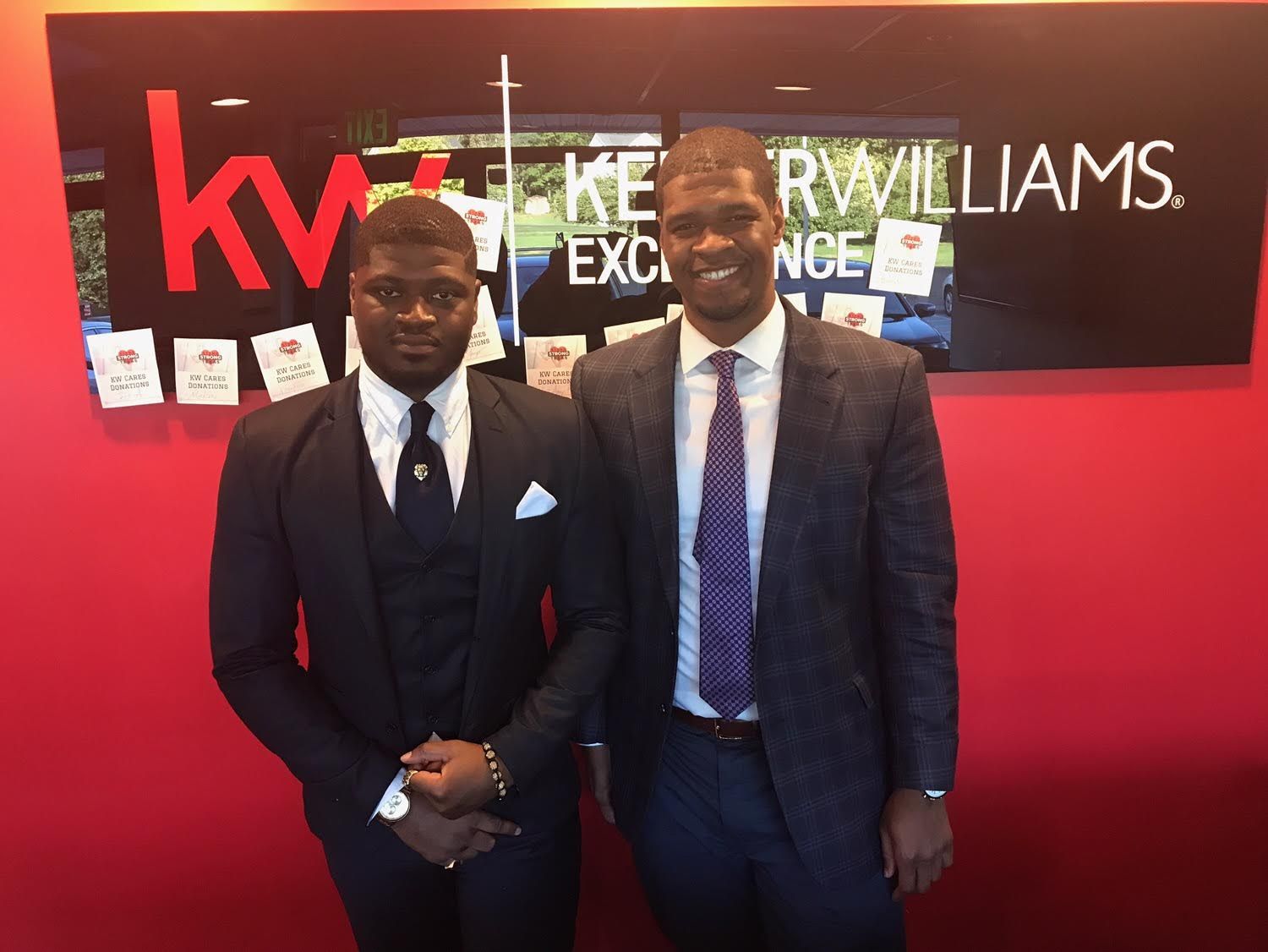 After hearing about Alvin's nights in the military sleeping on market streets, rock hard beds with torn mosquito nets, or in Army barracks in the Middle East and South America—not to mention a long list of other sacrifices—Marcel knew he had one duty: to find Alvin Antwi the perfect home.
Buying a home is a huge milestone in life—for most people, it is the largest investment they will ever make. And more often than not, real estate is about so much more than just a transaction. It's about helping someone find a special place to put down roots where they might even live for the rest of their lives. A home is where life happens—from momentous occasions to the small moments that make up the day-to-day—and being a part of helping someone find that place is truly special.
That being said, we also know that it's a huge responsibility to guide someone through the process of buying a home. We take our role seriously, and we are there to look out for each buyer's best interests every single step of the way. There are a lot of moving parts to each transaction—from all of the parties involved to all of the paperwork that needs to get done—and from experience, we know that it's important to stay flexible and adapt to each situation as it unfolds. Let's take a closer look at Alvin's story to see what happened!
The Search Begins
After getting your finances in order and having a thorough discussion with your real estate agent about the ideal home you're looking for, you can finally start a serious home search. While starting your search online is a great beginning, finding an agent who can help you navigate this tricky process is essential.
Alvin began his home search in July 2017. He was ready to buy his first home, and he hoped to find a townhome or a single-family home. "[I] wasn't truly sure what to expect or even what to look for," says Alvin. "Originally I was working with another [real estate brokerage] but they vowed very little interest and had poor communication to address my desire to buy a home."
It wasn't long before Alvin messaged one of our Buyer Specialists: "In true 2017 form, I met [Alvin] after he slid in my DM," says Marcel. "We knew each other in high school. We weren't the best of friends, but now after working together for nearly three months, we are brothers."
While Alvin and Marcel's story is certainly a special one, we take care of all of our clients as if they were family. Making a connection is important to us, and getting to really know a person helps us do our jobs even better! We spend time getting to know each buyers' overall goals and how a home purchase factors into those goals, what their dream outcome is, and so much more.
Home of the Brave
Having the opportunity to work with a veteran is definitely an honor, and we're always excited to help veterans explore all of the unique financing options they have. There are special loans available for veterans after they return home from serving our country, and the VA loan is a great option for vets. On the flip side, helping a veteran find a home gives us in real estate the chance to thank you for your service and serve you as best as possible!
As with many who have served in the military, for Alvin, finding his first home wasn't the first big decision that he had to make in life. When he was 21 years old, he left his five siblings and mother behind to join the military. It certainly wasn't an easy endeavor, but Alvin knew that he had a greater purpose to serve. As Marcel and Alvin worked together to find Alvin a home, Marcel had the honor to learn more about Alvin's experiences in defending our country.
"This man gave up everything he knew to keep our country safe," shared Marcel. "While working with Alvin, he told me about the dangers he faced and his heroic actions. At that moment, I knew it was my duty to find him the perfect home. I'll never be able to repay him for his sacrifice I know it wasn't easy. He kept us safe, without ever complaining about where he slept, so it was my duty to find him the perfect shelter back here at home."
Finding "The One"
Searching for a home can be a stressful endeavor, but it's always worth it when you finally find that home sweet home of your dreams! For us, understanding what you're looking for is a great place to start, and having a clear idea of price, location, size, and home type is important. Sometimes, you may have to compromise on a factor or two, but whether you find the perfect home right away or it takes away, we'll be there for you each step of the way—we want you to have the same satisfaction that Alvin got to finally experience!
Alvin had toured several homes in his home search, and ended up being disappointed over and over again. That is, until "The One" came along: "When we arrived at this house, I knew he'd love it. It was completely renovated and met everything on his checklist," shares Marcel.
Alvin confirmed what Marcel had already guessed: "I knew the house was the one when it had all I wanted and more and I could visualize my family happy in our own space."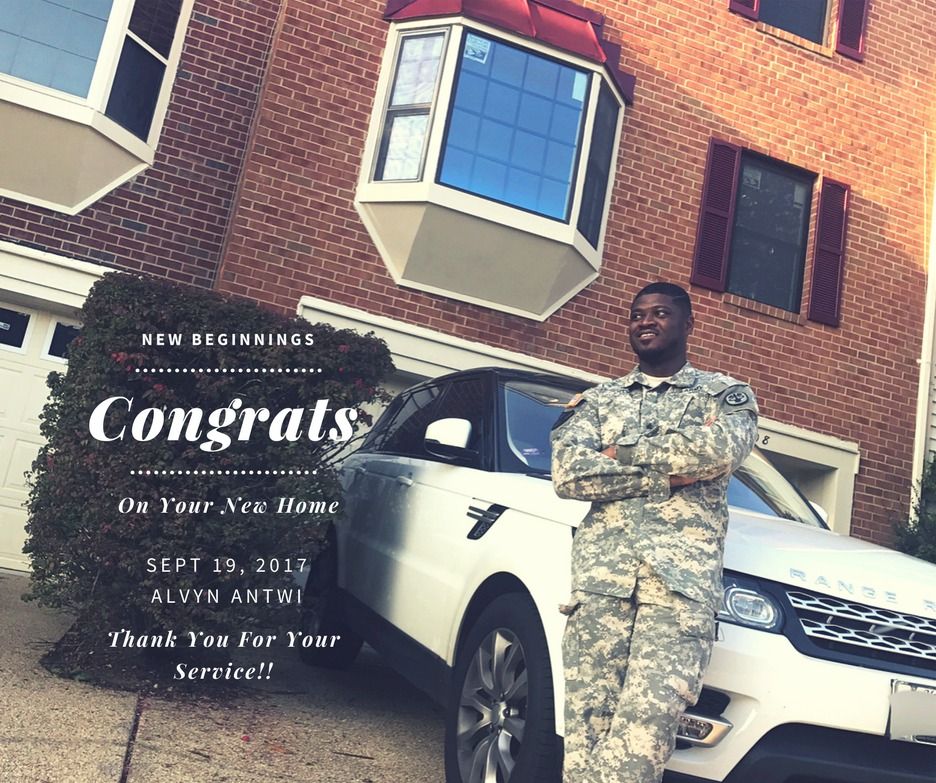 "I knew it was 'the one' when he wobbled down to the floor with his broken arm in the master bedroom and said, 'The bed will go here,' pointed up and continued, 'the TV right there,'" elaborated Marcel.
Arriving at this treasured moment and seeing our clients' faces shine with that happiness that only "home sweet home" can bring is always a joy! Finding "the one" is about so much more than just sending our clients links to MLS listings—it's an involved process of getting to know what each unique person is looking for. Home type, price, location, financing, and more all contribute to complicating the home search process, but our clients can rest assured that we're there looking out for them the whole way.
Home Sweet Home
When a home closes and our clients finally have the keys in their hands, it's always a little bittersweet. We're so grateful and happy for them to move on in the new chapter of their lives, but it's also a little sad that we won't be seeing as much of each other.
We can't wait for each of our clients to have the moment that Alvin got to experience with Marcel: "Seeing you smile from ear to ear as I placed the keys in your hand at settlement, assured me that I served you well," Marcel told Alvin. And through the process, Marcel realized that real estate really has nothing to do with him, but rather, it's all about the client.
"My experience was incredibly smooth," says Alvin. "Featherstone & Co. really took a direct interest and helped me each and every step of the way, going above and beyond to work with me and making the entire process more of an adventure than an ordeal. They truly helped impact my life being that I was the first person in my family to own their own home and for that I'm entirely grateful."
But the pleasure was all ours: "I am so fortunate that he chose me to assist him in making one of the most challenging and emotional decisions of his life," shares Marcel. "Alvin, thank you will never be enough, but it's what I have to offer. Thank you for choosing me. Thank you for giving me that moment. Thank you for allowing me to be apart of your home buying journey. Thank you for your service."
"You're family now," adds Marcel. "This is not where our story ends, but where it begins. I cannot wait to see the memories you and your family create in this home."
Even after experiencing hundreds of transactions, we've found that there's always a new story waiting within each new person. Everyone's story is different, and we can't wait to hear yours!